Green Bay Packers quarterback Aaron Rodgers said Tuesday that he expects to come to a decision about his future in the next "couple weeks" but according to the four-time NFL MVP, conversations are happening within the organization that don't involve him. 
Rodgers addressed routine questions about his plans for next season during his weekly appearance on "The Pat McAfee Show" and added that while he's certainly thought about football, it hasn't been on his mind 24/7.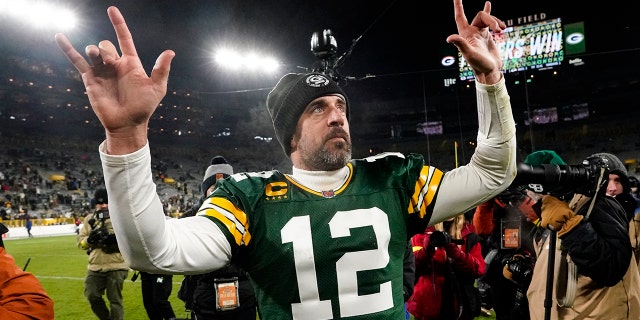 "I haven't been thinking about much of anything to be honest, and it's been great. I've been enjoying my time off," he said. 
PACKERS' AARON RODGERS SUGGESTS $60 MILLION SALARY IN 2023 MAY NOT BE AN ISSUE: 'THINGS WOULD HAVE TO SHIFT'
"It's gonna be a little bit more time for my decision, and I feel confident that in a couple weeks I'll feel more strongly about one of the two decisions."
ESPN reported over the weekend that the franchise "prefers to move on from Rodgers," fueling trade speculation – something Rodgers also hinted at on Tuesday.
"It sounds like there's already conversations going on that aren't involving me, which are interesting. Honestly, I've been insulated [from] a lot of that."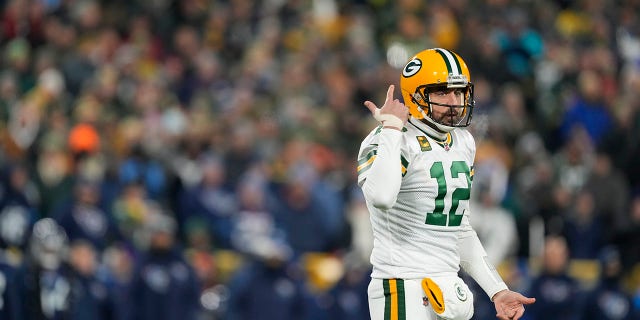 CLICK HERE FOR MORE SPORTS COVERAGE ON FOXNEWS.COM
"So, I'm not a part of those conversations right now," he continued. "When I make up my mind, one way or another, then you guys and the packers — not in that order — and everybody will know at some point."
Rodgers said he hasn't made a decision on whether to return to football at all but there are certainly teams in the market for someone with his abilities. 
The New York Jets recently hired Nathaniel Hackett as their new offensive coordinator. 
CLICK HERE TO GET THE FOX NEWS APP
Hackett was fired after 15 games with the Denver Broncos but before that, he served as the offensive coordinator for Rodgers and the Packers.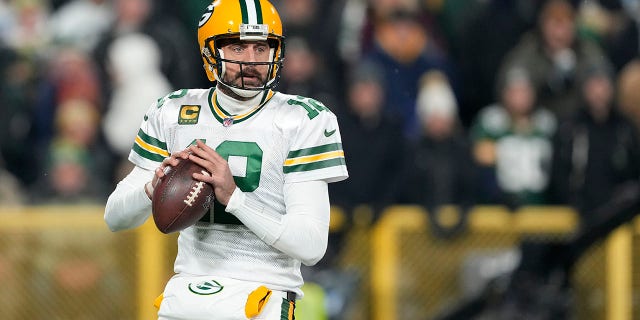 "Love Hack. Hack is my guy. Love him and Megan and the kids," Rodgers said Tuesday. "They're really special to me. We really bonded when he was in Green Bay. He made it fun. He made the room fun. He made the weeks fun."
Owner Woody Johnson said last month that he would "absolutely" be willing to spend big to get a veteran quarterback on the roster after another tumultuous year for second-year QB Zach Wilson.