Bethune-Cookman athletic director Reggie Theus is telling the university's side of the Ed Reed saga less than a week after the Pro Football Hall of Famer announced that he would not be the next head coach of the football program. 
In late December, the university announced "an agreement in principle" with Reed to be the head coach of the program after the Wildcats went 2-9 in 2022.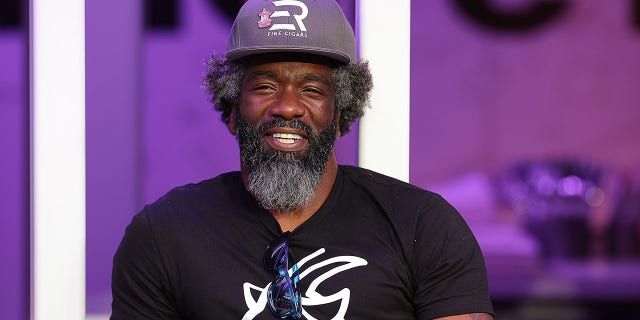 On Saturday, Reed posted a message stating that he "couldn't make things work" at Bethune-Cookman.
ED REED SAYS JACKSON STATE, OTHER HBCU OFFERED HEAD COACHING JOBS AMID BETHUNE-COOKMAN FALLOUT
Reed said the university had been working with his legal team to "craft contract terms with the language and resources we knew were needed to build a successful football program."
"However, after weeks of negotiations I've been informed that the University won't be ratifying my contract and won't make good on the agreement we had in principle, which had provisions and resources best needed to support the student athletes," he said. 
Reed then took to Instagram Live, unleashing a rant against the university and saying the administration was "forcing me out" while addressing the team.  
On Wednesday, Theus — who is also the men's basketball coach — joined "HBCU Gameday" to tell his side of the story. 
ED REED UNLEASHES VIDEO RANT AGAINST BETHUNE-COOKMAN AFTER CLAIMING UNIVERSITY WON'T 'RATIFYING' CONTRACT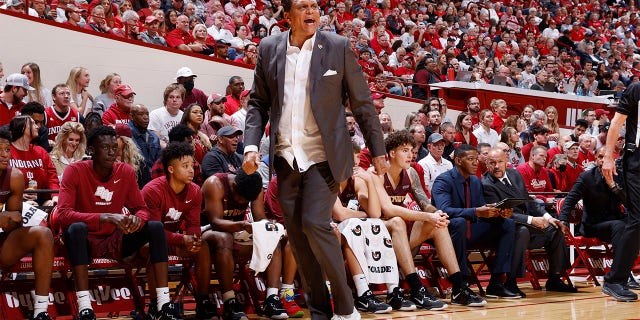 "I was just shocked. I was absolutely shocked at the behavior," Theus said. "And really appalled from the behavior." 
"He actually let us down, because we were expecting big things from him and his abilities to help us get where we want to go as a football program," he continued.  
Reed's time at the HBCU got off to a rocky start when he went on a series of Instagram Live rants in which he criticized the condition of Bethune-Cookman's football facilities. 
Reed took issue with trash around the facilities and that his office had not yet been cleaned. 
While Reed apologized shortly after for videos, Theus told "HBCU Gameday" that the former Baltimore Ravens great was well aware of the conditions at Bethune-Cookman before taking the job.  
CLICK HERE FOR MORE SPORTS COVERAGE ON FOXNEWS.COM
"Ed was completely aware of our situation here at Bethune-Cookman," Theus said. "Ed came in, kind of unbeknownst to anyone, I showed him around — along with my staff — showed him every single thing that was good about the program, everything that was not good.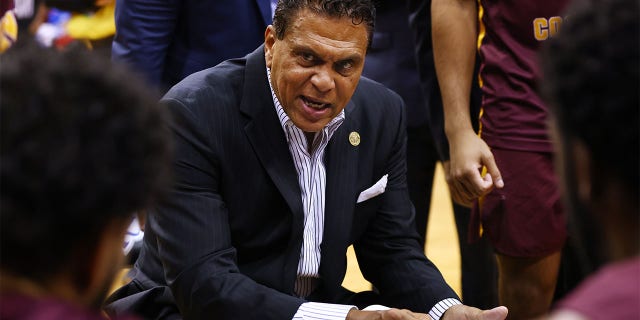 "And I also showed him, one of the reasons why I wanted to hire him, is because of his ability to help me build the program. Build the program and build the facilities that we were talking about. So, there was no excuse for him to act like he was shocked because he knew exactly what was going on here."    
Theus pointed out that the videos occurred before Reed was under contract.  
"And he came into his office… his office was clean," Theus added. "It just wasn't clean to his specification. When he said something about the office, he didn't work here. He hadn't signed his contract. So, I hadn't done any major cleanup job because the coaches had just left the building not long ago."
The AD said that after the videos of Reed criticizing the facilities surfaced, it was then that he realized the partnership would not work.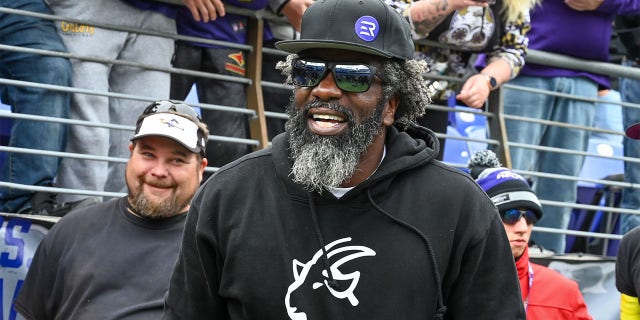 CLICK HERE TO GET THE FOX NEWS APP
"I tried to get Ed to understand that this was not going in the direction that he wanted," Theus said. "I tried to give him an opportunity in the conversation to try to make him understand that what he did in that rant and the videos afterward, this was not going to work. 
"I tried to show him that the university was not trying to challenge him, or they weren't trying to put him in a bad light. We wanted him to be able to walk away with his head up and basically just deciding that it was something that didn't work for him."
A handful of Bethune-Cookman football players started a petition calling for Reed's reinstatement, but Theus said Wednesday that the door has closed on Reed working with the university.