Volgens een rapport mogen leerlingen van twee scholen in het Verenigd Koninkrijk geen fysiek contact hebben, inclusief knuffelen en elkaars hand vasthouden.
Ambtenaren van de Hylands School in Chelmsford, Essex, in Engeland, instrueerden ouders dat leerlingen niet mochten deelnemen aan "enig agressief contact", waaronder "knuffelen" of "handen vasthouden", aldus de BBC.
Catherine McMillan, de assistent-directeur van de school, zei dat in de brief de school "zal geen fysiek contact tolereren binnen onze gemeenschap."
"Dit omvat elk agressief fysiek contact, knuffelen, handen vasthouden, iemand slaan, enz.", vervolgde de brief, erop wijzend dat de regel is om de veiligheid te waarborgen. "Dit is om uw kind veilig te houden. Als uw kind iemand anders aanraakt, of ze nu instemmen of niet, kan er van alles gebeuren."
OREGON ONDERWIJSGIDS MOEDIGT SCHOLEN AAN OM DE GESLACHTIDENTITEIT VAN STUDENTEN TE VERBERGEN VOOR OUDERS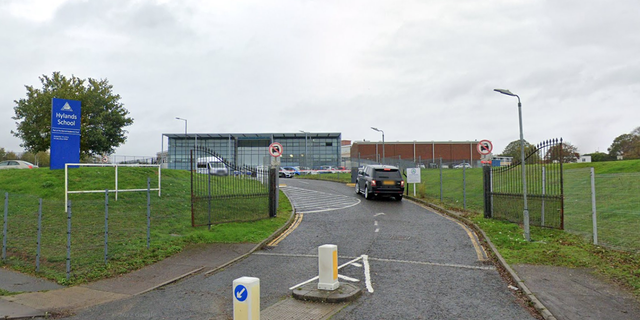 In de brief werd uitgelegd dat fysiek contact "kan leiden tot een blessure, iemand zich erg ongemakkelijk kan laten voelen of iemand ongepast kan aanraken".
McMillan zei dat de richtlijnen 'romantische relaties' voorkomen, die op school verboden zijn. Ze merkte echter op dat de school wenst dat kinderen 'echt positieve vriendschappen sluiten'.
OPENBARE SCHOLEN IN CALIFORNIË 'VERZADIGD' MET LERAREN DIE KRITIEKE RASTHEORIE LEERDEN TIJDENS DE TRAINING: RAPPORT
"Als uw kind wordt gevraagd om zijn 'handen van' een andere student af te halen, verliest het zijn privileges", voegde ze eraan toe, volgens het lokale nieuwsstation Essex Live.
Maggie Callaghan, de uitvoerende hoofdonderwijzer van Hylands School, vertelde de BBC dat de school "te allen tijde welzijn" prioriteit geeft en dat het "beleid is ontworpen om onze cultuur van wederzijds respect en inclusie te ondersteunen, en ons meest recente beleid heeft positieve feedback gekregen van ouders en leerlingen gelijk."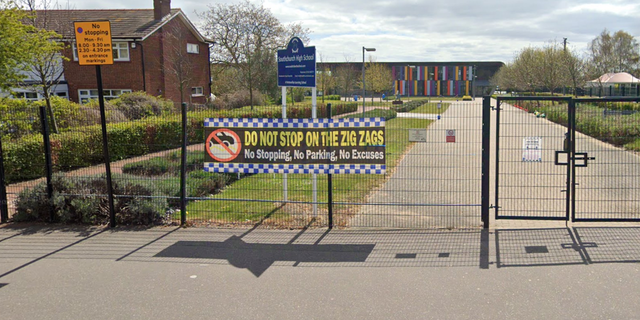 Beheerders van Southchurch High School in Southend-on-Sea, een kustplaats in Engeland, instrueerden ouders op dezelfde manier dat studenten geen contact mochten opnemen, volgens een brief van de BBC en ingezien door Fox News.
"Studenten mogen elkaar niet aanraken terwijl ze ter plaatse zijn", luidde de brief.
Uitzonderingen waren optreden kunst lessen, waar studenten waarschijnlijk contact moeten maken tijdens dansen, sportwedstrijden en cursussen lichamelijke opvoeding.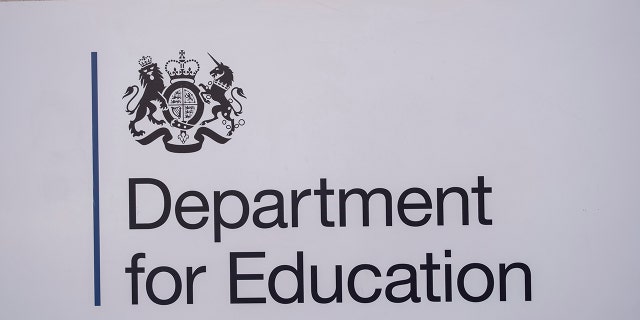 "Dit zal helpen om een ​​kalme en ordelijke sfeer te creëren en ervoor te zorgen dat er geen verwarring ontstaat over spelgevechten of iets ernstigers", vervolgde de brief.
KLIK HIER OM DE FOX NEWS-APP TE ONTVANGEN
Volgens de BBC hebben beide scholen positieve feedback gekregen over de veranderingen.
Ouders ontvingen de brieven op maandag 9 januari.