Clemson guard Brevin Galloway was admitted into a hospital Thursday night with what the team called an abdominal injury, but it sounds much more painful than that.
After waking up from a nap, Galloway said he felt "the worst pain I've ever experienced."
Galloway went on his Instagram story to give some (maybe too much) detail about his injury.
CLICK HERE FOR MORE SPORTS COVERAGE ON FOXNEWS.COM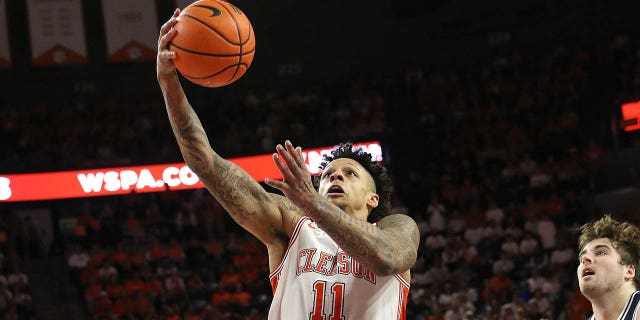 "This morning, I went to lift, came back, I took a nap. I woke up from my nap, my [testicles] were exploded. Now, I go to the doctor, I have surgery. Three hours later, my [testicles] are reduced to their normal size," he said with a smirk.
NSFW WARNING: LANGUAGE
"I don't know what happened to my [testicles]. I guess they were trying to be like basketballs. But we made it."
GENO AURIEMMA, LEGENDARY WOMEN'S COLLEGE BASKETBALL COACH, RIPS OFFICIATING AGAINST TENNESSEE
Galloway said he will be back on the court "shortly," but he will miss at least a week.
Seven days gives Galloway a potential return date of Feb. 4, when the Tigers host the No. 20 University of Miami Hurricanes.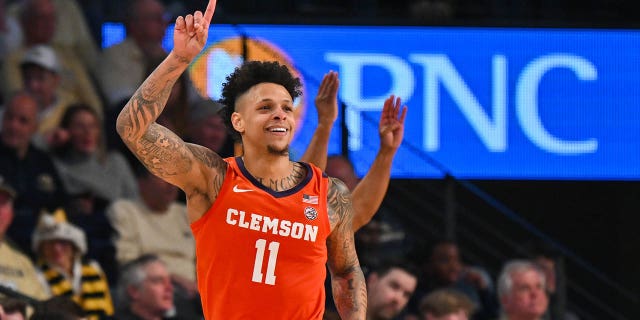 CLICK HERE TO GET THE FOX NEWS APP
Clemson is 17-4 overall and 9-1 in ACC play and is ranked 24th in the nation.