House Oversight Committee Chairman Rep. James Comer, R-Ky., thought it was distasteful for Rep. George Santos, R-N.Y., to claim a coveted seat on the aisle at the State of the Union address Tuesday night.
After Biden's speech concluded, Comer appeared on NBC News and was asked about Santos' confrontation with Sen. Mitt Romney, R-Utah, who had told the controversial congressman he did not belong there and "ought to be embarrassed." Comer suggested Santos was attention-seeking and said his presence at the State of the Union address was "questionable" in the first place. 
"Certainly the fact that he showed up to the State of the Union was questionable, but sitting on the aisle to where he could get attention?" Comer said, appearing incredulous. 
"You found that to be distasteful?" NBC host Chuck Todd asked, and Comer nodded his head affirmatively as he continued speaking. 
KEVIN MCCARTHY BLASTS BIDEN FOR 'GOADING' GOP WITH FALSE CLAIMS AT SOTU: 'HE KNEW IT WAS NOT TRUE'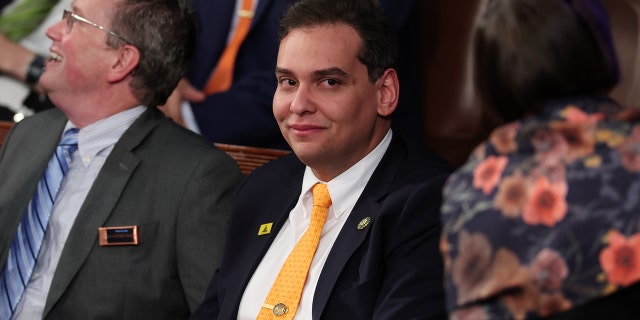 "The fact that he was wanting to be in the center of the limelight, it just makes no sense," Comer said.
Santos, who has admitted to lying about his education and work history and is accused of numerous other fabrications, had a tense exchange with Romney Tuesday night. As the Utah senator was walking down the center aisle on the way to his seat, he made eye contact with Santos and spoke with him briefly. 
GEORGE SANTOS, MITT ROMNEY SHARE TENSE EXCHANGE AHEAD OF PRESIDENT BIDEN'S 2023 STATE OF THE UNION ADDRESS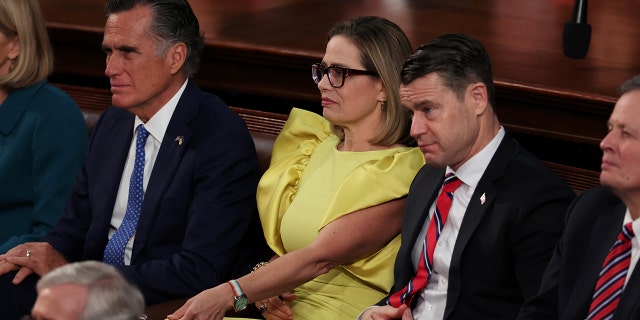 "You don't belong here," Romney appeared to say, with multiple C-SPAN cameras catching their conversation. 
"You ought to be embarrassed," a stern Romney continued, prompting a brief exchange of words between the two lawmakers.
Romney appeared to call Santos an "a–" before turning away, and Santos shot back, "You're a bigger one." 
After the State of the Union address concluded, Romney called Santos a "sick puppy." 
BIDEN'S STATE OF THE UNION ADDRESS: TOP 5 MOMENTS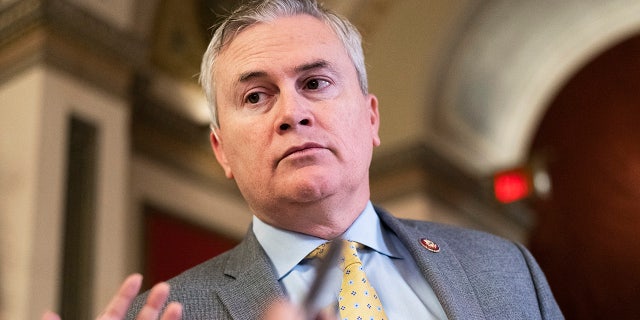 "He's a sick puppy, he shouldn't have been there," Romney told NBC News reporter Frank Thorp.
"Given the fact that he's under ethics investigation he should be sitting in the back row and being quiet instead of parading in front of the president," Romney added. 
Comer acknowledged that Santos is facing a House Ethics investigation for potential campaign finance violations and said Santos had "crossed the line, obviously," by lying to voters.
CLICK HERE TO GET THE FOX NEWS APP
"Right now, he's under an ethics investigation, he's under a campaign finance violation investigation, so obviously he deserves due process," Comer told NBC News. "But you know, he's crossed the line obviously and he certainly doesn't speak for the Republican Party and we're very disappointed in Santos."
Fox News' Lawrence Richard contributed to this report.