De Londense politie heeft nieuwe agenten aangenomen zonder persoonlijke interviews, wat aanleiding geeft tot bezorgdheid over de kwaliteit van de kandidaten die zich bij de politie aansluiten.
Het gebruik van online toetsen is toegenomen de Londense Metropolitan Police – plaatselijk bekend als "the Met" – beschouw rekrutering als een "cijferspel", vertelde een rekruteringsadviseur aan The Times UK .
De Conservatieve Partij onder Boris Johnson beloofde dat in 2019 rekruteren 20.000 nieuwe politieagenten.
Een woordvoerder van de Met merkte op dat de strijdmacht sinds 2018 met meer dan 4.000 is gegroeid en dat de afdeling "onze processen zal blijven ontwikkelen om ervoor te zorgen dat ze zowel efficiënt zijn als ervoor zorgen dat we het beste van het beste voor Londen rekruteren."
VK GAAT ILLEGALE IMMIGRANTEN AANPAKKEN: BLOKKEER BANKTOEGANG, HUISVERHUUR EN RIJBEWIJZEN
"We beoordelen persoonlijk aanvragers die in dit stadium succesvol zijn en evalueren hun reactie in een aantal rollenspelscenario's", voegde de woordvoerder eraan toe. "Later dit jaar introduceren we in deze fase een extra assessment, waarbij kandidaten ook persoonlijk worden geïnterviewd en worden beoordeeld op onze waarden van integriteit, mededogen, moed, professionaliteit en respect."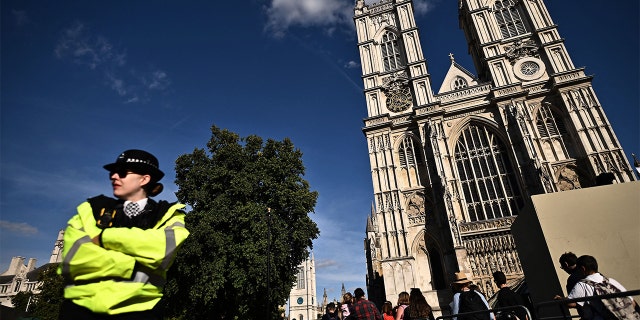 De politie stopte eerst met persoonlijke interviews als onderdeel van de COVID-19-veiligheidsprotocollen tijdens de pandemie, maar bracht ze terug toen het Verenigd Koninkrijk de volksgezondheidscrisis onder controle kreeg.
Huidige aanvragers worden geconfronteerd met een aanvraagproces dat berust op meerkeuzevragen over scenario's, waarbij het enige persoonlijke element momenteel rollenspelsituaties omvat. De agenten ondergaan pas een antecedentenonderzoek nadat ze een gezondheids- en fitheidstest hebben ondergaan.
BRITSE EERSTE MINISTER BOETE NA HET DRAGEN VAN GEEN VEILIGHEIDSGORDEL IN VIDEO
Maar de kwaliteit van interviews heeft veel aandacht gekregen na een aantal schandalen die de Met de afgelopen jaren hebben getroffen, waaronder de valse arrestatie, verkrachting en moord op De 33-jarige Sara Everard in 2021.
En politieagent David Carrick, 48, schuldig bevonden aan tientallen misdrijven, waaronder 24 verkrachtingen, tijdens zijn 20 jaar bij de politie. De leider van de Met voor professionaliteit, Barbara Gray, noemde Carrick's spree "ongekend", meldde The Guardian.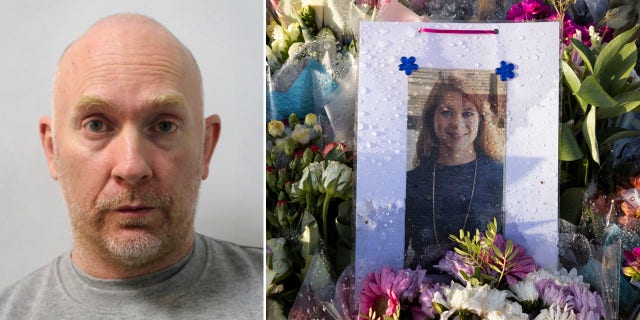 Meer dan 1.000 dienende officieren en stafleden hebben geconfronteerd met huiselijk geweld en zedendelicten beschuldigingen, volgens The Daily Express.
Een voormalige chef van MI5 waarschuwde dat de strijdmacht haar 'giftige' cultuur moest herzien en de mentaliteit van 'hou je mond, doe wat je gezegd wordt en groet' moest elimineren.
BABY AANGEVALLEN DOOR VERMEENDE 'KILLER NURSE' LUCY LETBY HERSTELD NA VERPLAATSING NAAR NIEUW ZIEKENHUIS
Lord Evans van Weardale, die zitting heeft in de Standards in Public Life-commissie, zei dat de cultuur van de afdeling "grote problemen" had die officieren ontmoedigden om zich uit te spreken en wangedrag aan de kaak te stellen.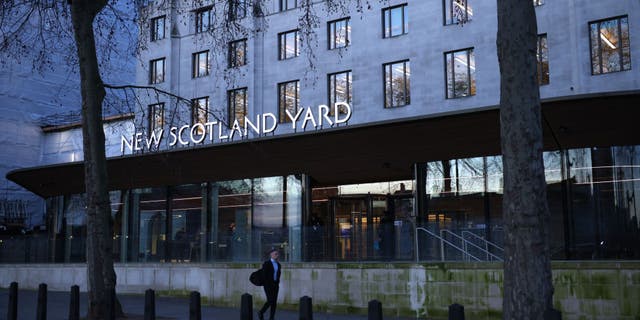 En een rapport uit november 2022 van Zijne Majesteits Inspectie van Politie en Brandweer en Reddingsdiensten onthulde dat rekruten met een geschiedenis van crimineel gedrag of banden met de georganiseerde misdaad regelmatig een baan kregen.
KLIK HIER OM DE FOX NEWS-APP TE ONTVANGEN
"Het algemene punt is dat, om redenen die nu voor de hand liggen en altijd hadden moeten zijn, de investeringen van de politiediensten in hun rekruteringsproces en de zorg waarmee ze mensen rekruteren, duidelijk niet zo hoog zijn geweest als nodig is," Matt Parr, die het rapport schreef, vertelde The Times.