Florida Governor Ron DeSantis proudly shared that Republicans in Florida once again have made history, as registered Republicans now outnumber Democrats by 400,000 voters. A red wave has steadily shifted Florida's political scene as Americans sought shelter from coronavirus restrictions and vaccine mandates, thrusting the Sunshine State and its tenacious governor into the spotlight.
"In 2018, Democrats outnumbered Republicans by nearly 300,000. By Election Day 2022, Republicans outnumbered Democrats by 300,000. Today, we can announce that Republicans outnumber Democrats by 400,000." DeSantis shared in a Twitter post on Tuesday evening. "Freedom is here to stay."
SOUTH CAROLINA'S NIKKI HALEY TO LAUNCH 2024 PRESIDENTIAL CAMPAIGN, JOINING TRUMP IN NOMINATION HUNT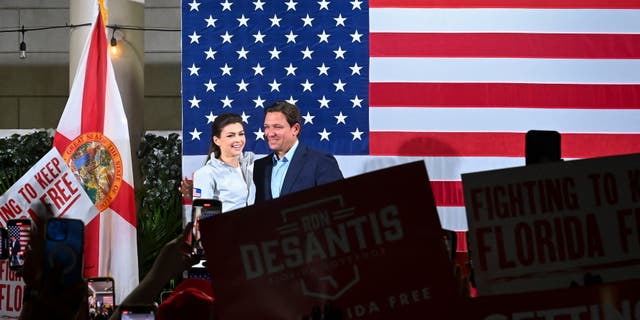 In the 2022 gubernatorial election, DeSantis beat Democrat challenger Charlie Crist by the largest margin in a Florida gubernatorial election in 40 years – 19 percentage points, or over 1.5 million votes.
DESANTIS SCHOOL POLICIES HAVE TAKEN US BACK TO SLAVE ERA, '1865 ALL OVER AGAIN': MSNBC GUEST 
At the end of 2021, Florida GOP's voter registration numbers officially overtook the state Democratic Party, giving Republicans the lead in the state steadily shifting red. In March 2022, Republicans in Florida outnumbered Democrats for the first time by over 100,000 voters, in both new registrants and party switches, according to internal numbers from DeSantis' team.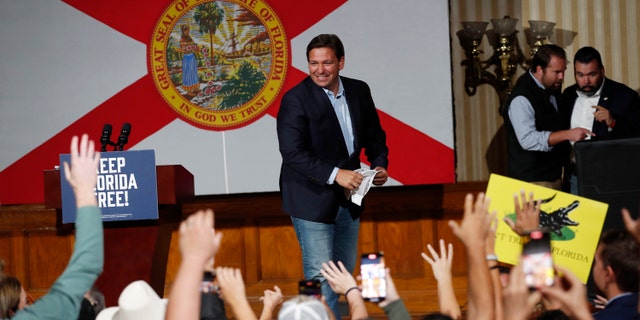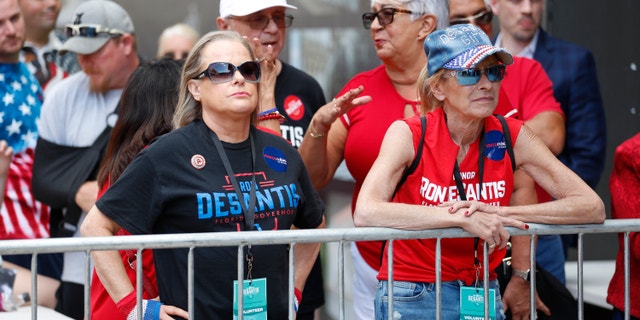 Florida's population grew 15.6% from the 18.8 million people who lived there in 2010 to the approximately 22 million residents in 2021, according to the U.S. Census Bureau data. This is double the rate of overall US population growth.
Freedom "lives in the dreams of the historic number of families who have moved from states across this country because they saw Florida as the land of liberty and the land of sanity," DeSantis said in his Nov. reelection speech.
CLICK HERE TO GET THE FOX NEWS APP