Miami Dolphins quarterback Tua Tagovailoa remains in concussion protocol over a month after suffering his second documented concussion of the season. 
While there have not been any setbacks for Tagovailoa, his time in the protocol has been "deliberate," according to a report published by ESPN Friday.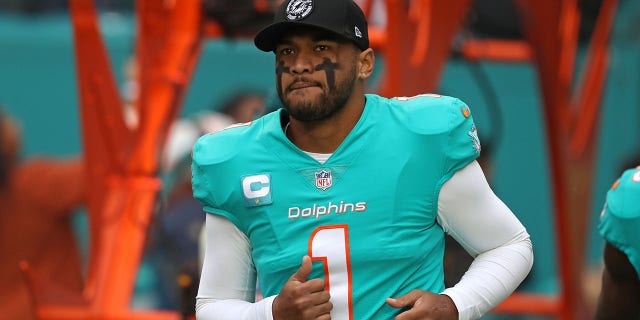 He will miss the Pro Bowl Games scheduled for Feb. 5 after he was named as a first-alternate Pro Bowler in the AFC. 
DOLPHINS QUARTERBACK TUA TAGOVAILOA'S PARENTS PUT END TO RUMORS HE MIGHT QUIT FOOTBALL
As an alternate, Tagovailoa would replace either Joe Burrow or Patrick Mahomes as the two quarterbacks prepare for Sunday's AFC championship game. 
Tagovailoa found himself in concussion protocol following Miami's Week 16 game against the Green Bay Packers, missing the final two games of the regular season and Miami's playoff game against the Buffalo Bills.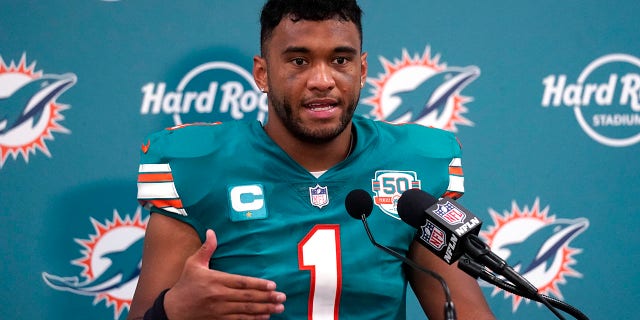 Tagovailoa's concussion against the Packers was at least his second of the 2022 NFL season. The third-year quarterback missed two games after suffering a concussion against the Cincinnati Bengals in Week 4. 
DOLPHINS LEAVE NO DOUBT REGARDING QUARTERBACK POSITION MOVING FORWARD
That concussion came four days after Tagovailoa stumbled after hitting his head on a hit in Miami's game against the Buffalo Bills in Week 3. 
He missed a total of five games during the 2022 season due to head injuries, causing concern about his future in the NFL. 
CLICK HERE FOR MORE SPORTS COVERAGE ON FOXNEWS.COM
On Wednesday, Tagovailoa's parents told KHON 2 their son will be back on the field next season.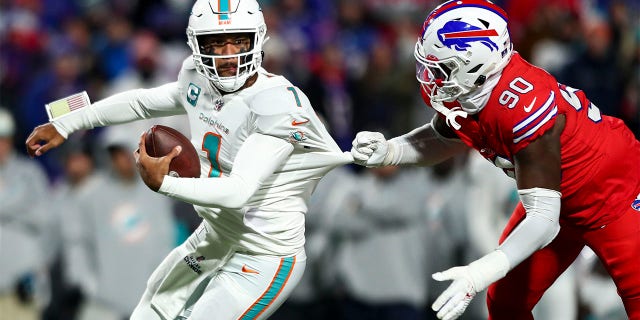 "He'll come back," Galu Tagovailoa, the Alabama product's father, said at the Polynesian Bowl. 
CLICK HERE TO GET THE FOX NEWS APP
"That's their guy. They love him. We love them and what they're doing and how they're helping him with his recovery and everything else trying to get him back."
The fifth overall pick in the 2020 draft had a career season, setting career highs in 2022 with 3,548 yards passing and 25 touchdowns while throwing just eight interceptions.