Media day at the Super Bowl often has its bizarre question, but one of them from Monday night might take the cake.
Philadelphia Eagles head coach Nick Sirianni was speaking to reporters at Footprint Center in Phoenix when a reporter grabbed the mic and asked about his five-year-old daughter, Taylor.
CLICK HERE FOR MORE SPORTS COVERAGE ON FOXNEWS.COM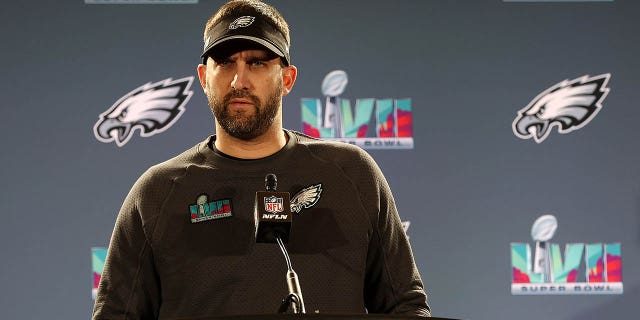 But the question wasn't exactly about her — the reporter asked Sirianni which Eagles player he wouldn't let date her.
Safe to say, the answer is nobody considering her age.
"My daughter is five years old," he responded.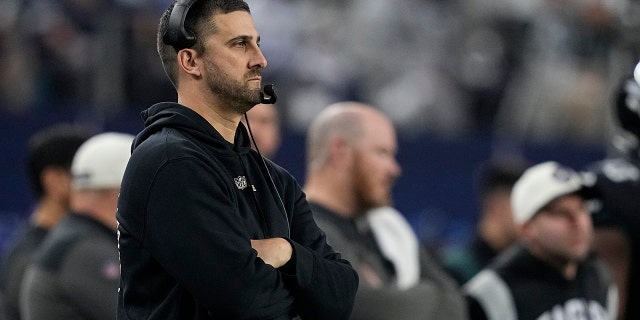 Odd questions and interactions are not uncommon at Media Day. On Monday night alone, someone asked Sirianni if Super Bowl LVII was a must-win game, and another reporter opted to apologize to Jalen Hurts "man-to-man" for not thinking the Eagles would make it to the big game with him under center.
CLICK HERE TO GET THE FOX NEWS APP
Sirianni can worry about who his daughter dates in a few years. For now, he has to prep for the Kansas City Chiefs.
The Super Bowl kicks off at 6:30 p.m. ET on Sunday on FOX.