When Harrison Ford took on the role as John Dutton's ancestor on the "Yellowstone" prequel series "1923," there's one star he didn't call: Kevin Costner.
"I wanted my own singular relationship with ['Yellowstone' co-creator] Taylor [Sheridan] to rule my behavior and my thoughts," he explained to the Hollywood Reporter in an interview published Wednesday. 
"I didn't want to dirty up the road with somebody else's. I have no idea how they get along. I would assume they get along great because Kevin does a great job," he added.
Ford portrays early 20th century rancher Jacob Dutton , while Costner plays rancher John Dutton in Paramount+'s "Yellowstone," which is set in the present-day. 
'1923' STAR HARRISON FORD HOPES TO WORK WITH WIFE AFTER SHE LEFT THE SPOTLIGHT FOR 20 YEARS TO RAISE THEIR SON 
In December, Ford told E! News, "I respect Kevin enormously and his body of work and everything he's done, and the work he's doing in 'Yellowstone,' but I'm on my own path. We haven't had a chance to catch up, but I'm looking forward to it."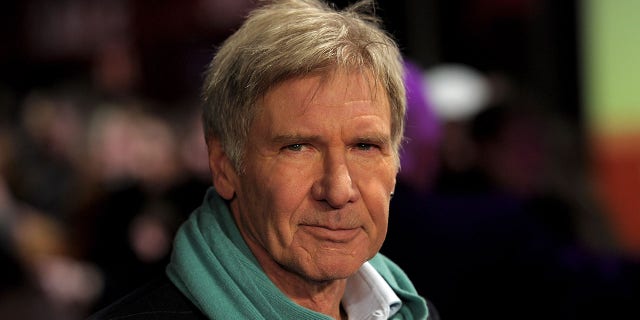 Ford says he's also friends with Tom Cruise and the two of them share they're love of aviation. 
"I like Tom," he told the Hollywood Reporter. "We talk about flying. But he's far deeper into physical acting than I ever was. I don't mind running, jumping, falling down, rolling around on the floor with sweaty guys. Tom takes it to a whole new level that's pretty amazing."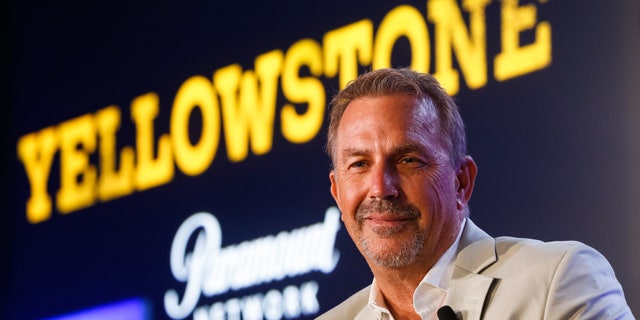 Both men have had their pilot's licenses for decades. 
Ford added that he "changed a lot of things in" his life after he was hospitalized in 2015 following a crash in a WWII-era plane he was flying. He shattered his pelvis in the crash. 
CLICK HERE TO SIGN UP FOR THE ENTERTAINMENT NEWSLETTER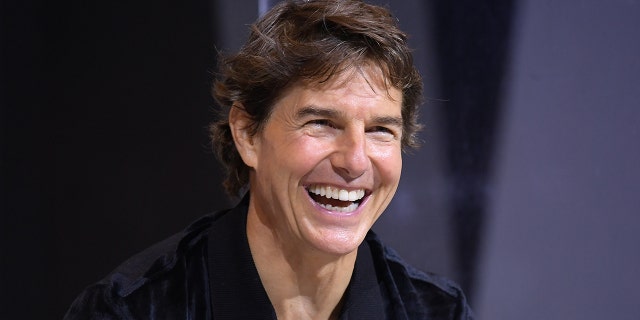 "My wife does not fly with me in vintage airplanes anymore — she will in others," he admitted of his wife of 12 years Calista Flockhart. 
"I certainly don't want to have to recover from that kind of accident again," Ford added. "It was really hard on my family and it was hard on me. I went back to flying. I know what happened. So that's part of the reason [I went back]. There was a mechanical issue with the airplane I could not have known about or attended to in any way. So in the words of the great philosopher Jimmy Buffett: S— happens."
Ford also talked about moving to his ranch in Wyoming in the 1980s where he still lives with Flockhart.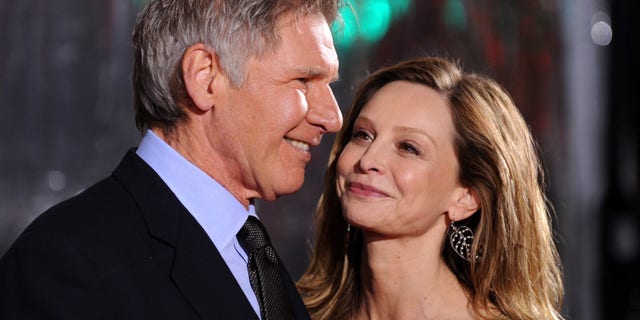 "Once people are established to a certain degree, they don't have to be at a roll call in Hollywood — which is a fictional place, anyway," Ford said of his move decades ago. "This is Los Angeles. We call the movie business 'Hollywood.' But the movie business is everywhere now. It's in Atlanta. It's in New Orleans. People are building studios in Montana with a big investment. The question is: How do you want to spend your life? How much freedom do you have against how much freedom do you want? Do you care if you miss roles or not? Do you want to be there for everything? I lived in Los Angeles for a long time before I left. I wanted it for my kids."
CLICK HERE TO GET THE FOX NEWS APP
Ford has five grown children – four from his previous marriages, and he adopted Flockhart's son Liam. 
Last month, Ford told People magazine that he and Flockhart would love to work together. 
"She's just going back to work after having devoted herself to the raising of our son, Liam, for the last 20 years," Ford said. "And she's enjoying going back to work. I'm hoping we will find something to do together."