White House Press Secretary Karine Jean-Pierre said that it's a "miracle" that Paul Pelosi wasn't more seriously injured in the October 2022 attack after the release of body camera video related to the incident.
Jean-Pierre made the comment on Friday after a San Francisco court ordered the release of body camera video and other audio & video evidence relating to the attack against Paul Pelosi, the husband of former House Speaker Nancy Pelosi.
"As far as Paul Pelosi. I have not seen the video yet," Jean-Pierre said. "But I think you don't even need a video to know how horrific and unconscionable the attack of Paul Pelosi was. And to be very honest, it's a miracle that Paul was not more seriously injured. And we are grateful that he is on his way and continues to recover."
She also said that President Biden has been "clear and continues to be clear to condemn any sort of political violence."
PAUL PELOSI VIDEO SHOWS HAMMER ATTACK AFTER POLICE ARRIVE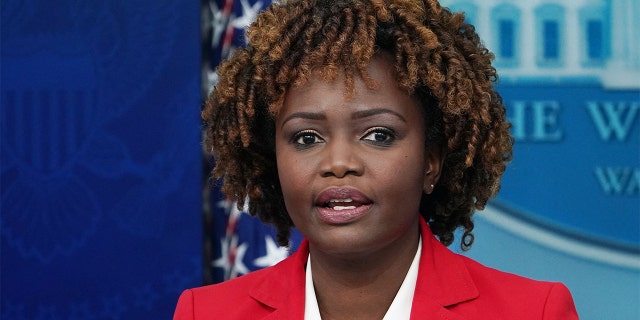 "There is no place for it here in our country. And he's going to always believe that and ask for people to come together, Republicans and Democrats. It doesn't matter which party you're in to condemn the political violence and violent rhetoric that we have seen over the years," Jean-Pierre added.
Speaking to reporters on Friday, former House Speaker Nancy Pelosi that she has no intention of watching the body camera videos that were released.
"As you know, today there was a release of some information. I have not heard the 911 call. I have not heard the confession. I have not seen the break in. And I have absolutely no intention of seeing the deadly assault on my husband's life," Pelosi said.
Body camera video from the Oct. 28, 2022 attack against former House Speaker Nancy Pelosi's husband shows officers knocking on the door of the Pelosi residence The door then opens and Paul Pelosi is seen standing beside his alleged attacker David DePape.
"What's going on, man?" an officer asks the two men.
FEDERAL INDICTMENT REVEALS WHAT PAUL PELOSI ATTACK SUSPECT WAS WEARING WHEN POLICE ARRIVED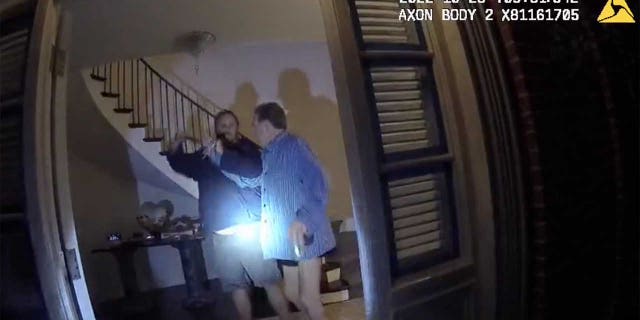 "Everything is good," DePape says while himself and Pelosi both have one hand on a hammer.
"Drop the hammer!" says an officer.
"Umm, nope," DePape says, who then pulls the hammer away from Paul Pelosi and then swings it at the former House Speaker's husband.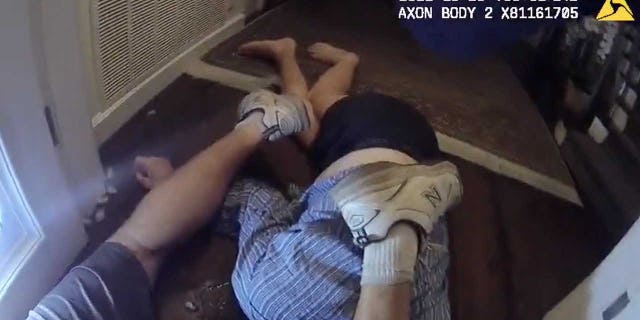 DePape was hit with multiple charges after the incident including attempted murder and assault with a deadly weapon, but has pleaded not guilty. He also pleaded not guilty to federal charges of attempted kidnapping of a federal officer and assaulting an immediate family member.
CLICK HERE TO GET THE FOX NEWS APP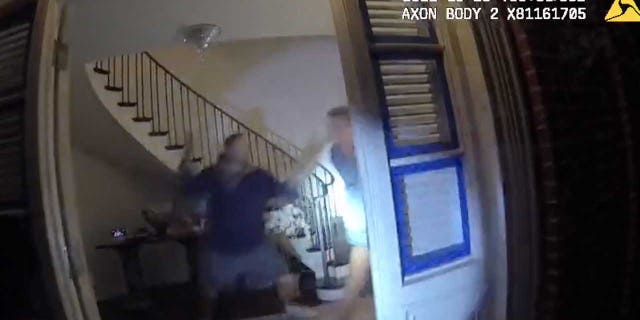 Multiple media organizations pushed for the release of the videos in court, including Fox News.
Fox News' Michael Ruiz contributed to this report.