The Hyundai Ioniq 6 was built to go the distance.
The official EPA test results for the upcoming electric sedan are in, and they have beat the company's expectations.
The entry-level two-wheel-drive version of the streamlined midsize model has been rated with a driving range of 361 miles per charge. That is 21 more than Hyundai predicted.
It also puts the Ioniq 6 ahead of the compact Tesla Model 3 Dual Motor All-Wheel-Drive Long Range, which is listed at 358 miles, but is currently unavailable for purchase.
HYUNDAI BUILT A CAR THAT CAN DRIVE SIDEWAYS AND SPIN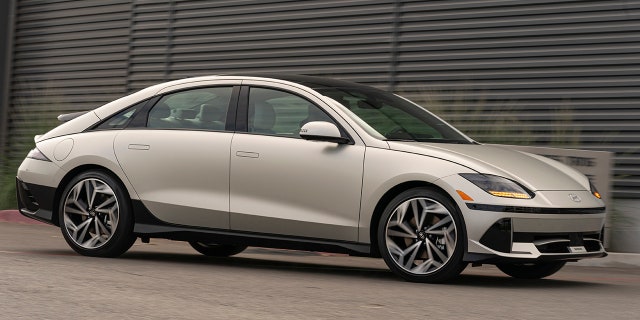 Only the high-end Tesla Model S and Lucid Air are available with longer ranges.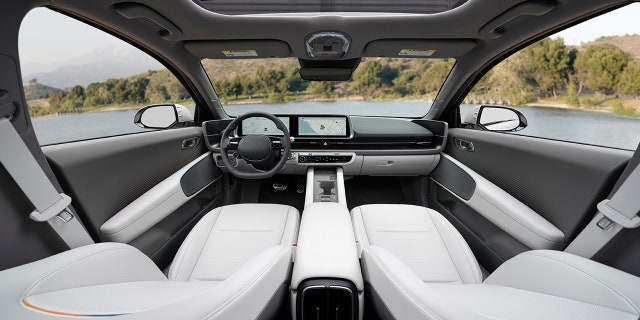 The Ioniq 6 is a size class larger than the Model 3 and the all-wheel-drive version is rated at 316 miles.
CLICK HERE TO SIGN UP FOR THE FOX NEWS AUTOS NEWSLETTER
Hyundai attributes the performance in large part to the Ioniq 6's aerodynamic efficiency. It has a drag coefficient of .22, which is among the lowest of any vehicle, thanks to features like the pronounced rear spoiler and a set of flaps that can close to cover the grille.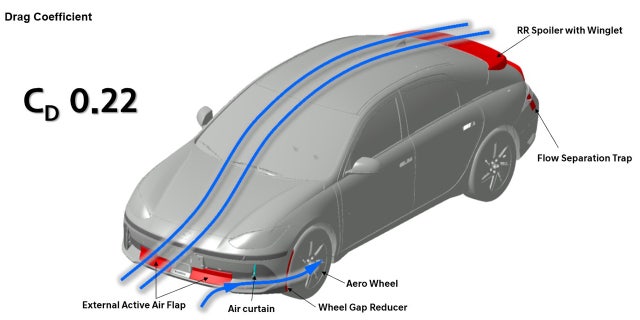 Its energy efficiency rating is equivalent to 140 mpg, which ties the Lucid Air for best overall and is ahead of the Model 3's 131 mpg rating.
CLICK HERE TO GET THE FOX NEWS APP
Pricing for the Ioniq 6 has not been announced, but the Ioniq 5 SUV it shares a platform and battery with starts below $50,000, which would make it competitive against the smaller Model 3.