A 15-year-old student was arrested on Wednesday morning for bringing a loaded handgun to Duval High School in Lanham, Maryland, according to the Prince George's County Police Department. 
Security personnel at the Washington, D.C.-area high school searched the student around 10:45 a.m. after learning of the gun, officials said. 
KANSAS SCHOOL SHOOTING: SUSPECT DETAINED AFTER RESOURCE OFFICER, ADMINISTRATOR SHOT
The student, who has not been identified by police, was charged with possession of a firearm by a minor, loaded handgun on person, and dangerous weapon on school property.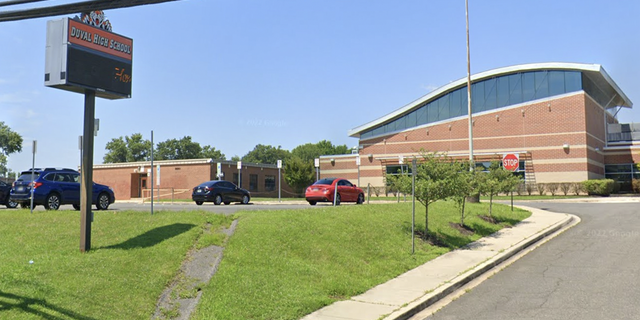 Prince George's County Public Schools did not immediately respond to a request for comment on Wednesday afternoon. 
CLICK HERE TO GET THE FOX NEWS APP
Duval High School, located about 15 miles northeast of Washington, D.C., has an enrollment of about 2,254 students.