Former House Speaker Nancy Pelosi, D-Calif., declined to comment on the footage of the alleged October 2022 attack on her husband in their San Francisco home.
Reporters on Capitol Hill asked Pelosi Friday for her reaction to the footage of David DePape's alleged attack on Paul Pelosi.
The Golden State Democrat was returning to her office after a moment of silence on the House floor for the victims of a recent California shooting.
PAUL PELOSI VIDEO SHOWS HAMMER ATTACK AFTER POLICE ARRIVE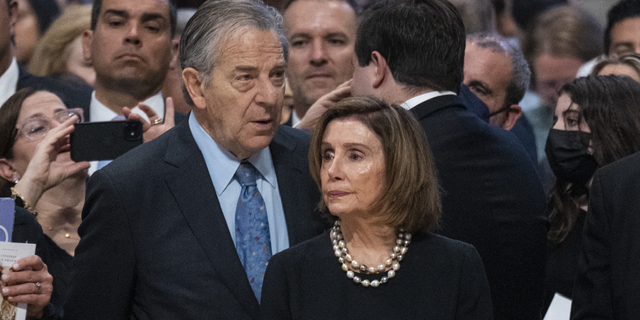 "I'm not going to say anything right now, but I may shortly," Pelosi told reporters. "I just came from the floor right now where we had a moment of silence for the gun violence." 
The video of the attack was publicly released Friday by the San Francisco County Superior Court after Judge Stephen Murphy denied a request two days earlier by prosecutors to keep it secret. 
DAVID DEPAPE BREAKING INTO PELOSI HOME CAPTURED ON US CAPITOL POLICE SURVEILLANCE FOOTAGE
The alleged attack occurred Oct. 28, 2022, at 2:30 a.m. while the speaker was in Washington, D.C.
Paul Pelosi, 82, had emergency surgery for a skull fracture.
One portion of the footage shows police knocking on the door of Pelosi's home before the door opens to reveal Pelosi and suspect DePape.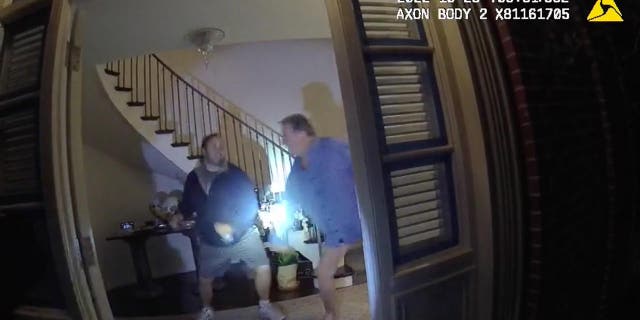 "What's going on, man?" an officer asks.
"Everything is good," DePape responds as he and Pelosi each have one hand on a hammer. DePape had also placed a hand on Pelosi's wrist. Pelosi appears to be holding an object in his other hand.
"Drop the hammer!" the officer then says as he shines his flashlight at the two men.
"Umm, nope," DePape responds, before starting to pull the hammer away from Pelosi, who says, "Hey! Hey, hey, hey!"
The hammer then breaks free, and DePape is seen swinging it at Pelosi, who appears to attempt to retreat before being struck.
"Oh s—!" one of the officers says as police burst into the home and apprehend DePape.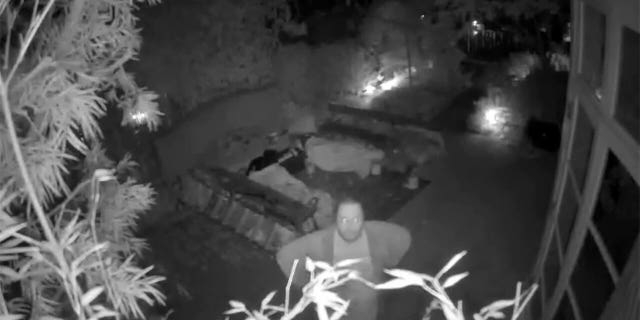 U.S. Capitol Police surveillance footage captured the moment when DePape, 42, allegedly entered the Pelosi family's San Francisco home to attack Paul Pelosi. 
The surveillance footage shows DePape scoping out the glass door he allegedly broke to get into the home before disappearing and coming back with two bags, pulling an object out of the smaller bag and moving it into the larger bag.
CLICK HERE TO GET THE FOX NEWS APP
DePape then appears to retrieve a hammer and use it to break through the glass door to gain entry into the Pelosis' home.
DePape appeared to be wearing a sweatshirt, shorts and running shoes when entering the home.
Fox News Digital's Greg Norman and Tyler Olson contributed reporting.