A panel led by Gov. Kevin Stitt determined Friday that Oklahoma lawmakers will have about $2 billion more to spend in next year's budget than they did in the current one.
The Board of Equalization certified that the Legislature will have $12.6 billion to spend in the budget for the fiscal year that begins July 1. That's an increase of $2 billion from last year's $10.6 billion that lawmakers were authorized to spend.
OK GOV. KEVIN STITT'S TOP PRIORITY EXPECTED TO BE TAX CUTS IN STATE OF THE STATE ADDRESS
The Legislature also has another $1.4 billion stashed away in state savings accounts and $700 million that was appropriated last year to help lure a manufacturing facility to Oklahoma that didn't materialize.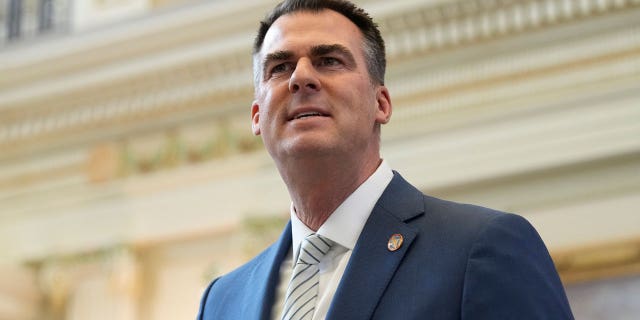 Despite the rosy financial projections, Republican state Sen. Roger Thompson, the chairman of the powerful Senate Appropriations Committee, warned that much of the additional revenue lawmakers have to spend, more than $1.3 billion, is one-time cash that wasn't spent last year. He said that revenue is non-recurring and should only be spent on one-time projects.
WISCONSIN GOVERNOR EVERS TO RELEASE 2023-25 EXECUTIVE BUDGET
Thompson also cautioned that the available revenue is based on projected collections and could end up being lower, particularly if oil and natural gas prices continue to fall. The price of crude oil has fallen from about $92 per barrel at the beginning of November to about $75 per barrel this week.
CLICK HERE TO GET THE FOX NEWS APP
"We've got a warmer winter than had been anticipated … and so I think natural gas will go down as well," said Thompson, of Okemah. "And those are our two big revenue drivers."