Oplichter en oplichter Billy McFarland werd jarenlang gevangen gezet na zijn beruchte rampzalige muziekfestival, en zijn nieuwe evenementidee laat zijn oude collega's aan de bel trekken.
"Na vier jaar gevangenisstraf, uitgesloten van het ooit dienen als directeur van een beursgenoteerde onderneming, en begraven onder $ 26 miljoen aan slachtofferterugbetalingen, wil Billy McFarland, oprichter van het frauduleuze Fyre Festival, een comeback maken", meldde NBC News.
Het Fyre Festival was een alom gehypt evenement in 2017, gepromoot als een muziekfestival op de Bahama's met beroemdheden zoals Kendall Jenner, Bella Hadid en Emily Ratajkowski. Klanten die enorme prijzen betaalden, variërend van $ 1.200 tot meer dan $ 100.000, in de hoop beroemde bands te zien en in luxe accommodaties te verblijven, kwamen aan om geannuleerde acts, verpakt voedsel en tochtige tenten te vinden.
NBC News meldde dat McFarland een nieuw project in de maak heeft waarbij weer een andere eilandpartij betrokken is, genaamd PYRT, uitgesproken als "piraat", en enkele van zijn oude medewerkers zijn naar voren gekomen om zijn nieuwe project te veroordelen en anderen ervoor te waarschuwen.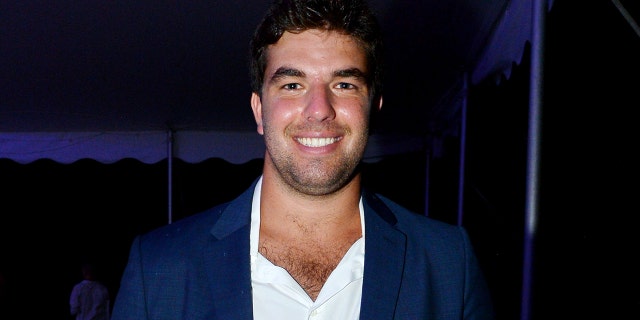 FYRE FESTIVAL OPRICHTER BILLY MACFARLAND WERKT AAN GEVANGENIS MEMOIR
"Billy is nog steeds Billy. Hij gebruikt andere woorden, maar hij verkoopt hetzelfde", suggereerde Shiyuan Deng, een voormalig productontwerper bij Fyre Media, het bedrijf achter Fyre Festival aan NBC.
Een andere ex-medewerker, die anoniem sprak, gaf een soortgelijke waarschuwing.
"PYRT lijkt een oefening in rook en spiegels, buzzwords en loze beloften van uitbundige reizen naar de Bahama's", zei de naamloze ex-medewerker. "Als een voormalige werknemer die in het verleden op Billy's leiderschap vertrouwde, moeten nieuwe klanten, investeerders en werknemers allemaal voorzichtig te werk gaan."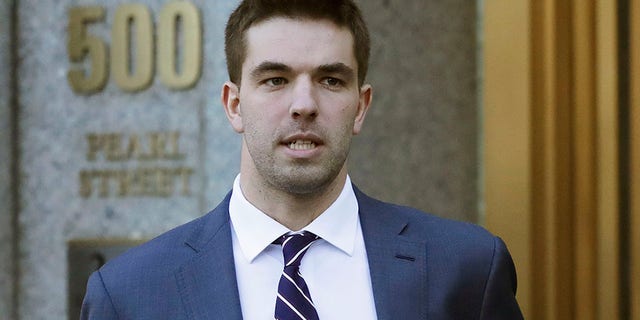 FYRE FESTIVAL PROMOTER VEROORDEELD TOT ZES JAAR GEVANGENIS
De New York Post meldde dat McFarland, vers uit de gevangenis, "maakt plannen voor wat hij 'virtual immersive decentralized reality'-evenementen noemt: exclusieve feesten – bijgewoond door influencers en entertainers – die naar de 'hele wereld' zouden worden uitgezonden. Gebruikers die thuis op de bank zitten, kunnen betalen om 'daadwerkelijk te veranderen' wat er op het feest gebeurt."
Hoewel McFarland naar verluidt heeft laten doorschemeren dat zijn nieuwe project op de Bahama's zal plaatsvinden, hebben de lokale autoriteiten anders gezegd.
"Het publiek wordt erop gewezen dat er geen aanvraag is ingediend bij de Regering van de Bahama's ter overweging van elk evenement dat wordt gepromoot door Billy McFarland of een entiteit of partijen waarvan bekend is dat ze met hem verbonden zijn', zei vicepremier Chester Cooper in een verklaring in november.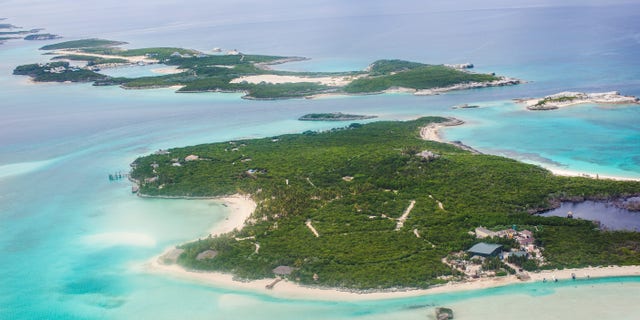 KLIK HIER OM DE FOX NEWS-APP TE ONTVANGEN
"Hij wordt beschouwd als voortvluchtig en er zijn verschillende klachten tegen hem ingediend bij de Royal Bahamas Police Force (RBPF)", aldus de verklaring. "Iedereen die weet waar hij is, moet dit melden aan de RBPF."