Patrick Mahomes and Joe Burrow shared a brief moment on the field together after the Kansas City Chiefs defeated the Cincinnati Bengals in the AFC Championship on Sunday night to earn their ticket to the Super Bowl, but it was nothing but love from both star quarterbacks. 
The matchup came to a tense end with a game winning field goal for the Chiefs that was ultimately set up by an untimely unnecessary roughness penalty by Bengals' second-year pro Joseph Ossai.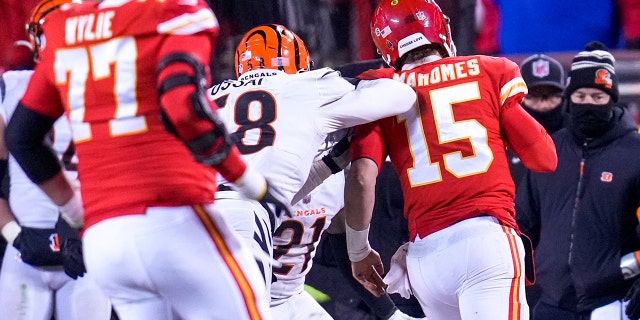 The Chiefs certainly dismissed the notion that Arrowhead Stadium was Burrow's stomping grounds, but as Mahomes approached the third-year quarterback for a handshake — it was all about respect. 
BENGALS' GERMAINE PRATT EXPLAINS OUTBURST OVER JOSEPH OSSAI'S LATE HIT: 'I KNOW WHAT TYPE OF TEAMMATE I AM'
"Many more, dog, many more. Hell of a game. You have a hell of a career, dog," Mahomes said as he embraced Burrow. 
"You too, brother," he responded back. "Go win it now." 
CLICK HERE FOR MORE SPORTS COVERAGE ON FOXNEWS.COM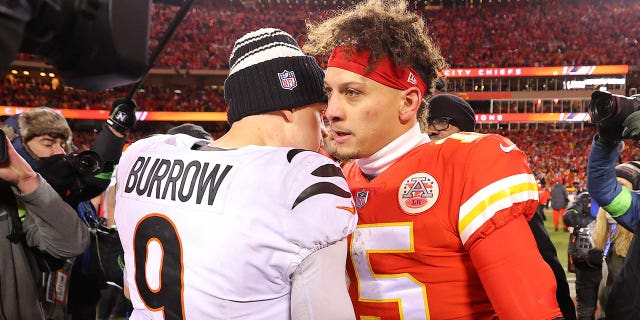 Burrow was 3-0 in his career against Mahomes, including last year's AFC title game, when Kansas City blew an early 21-3 lead in an overtime at Arrowhead Stadium, prompting several Bengals players to call it "Burrowhead." 
"I just think that's what makes football fun," Burrow said of the trash talking after the game. "It's all love at the end of the day."
CLICK HERE TO GET THE FOX NEWS APP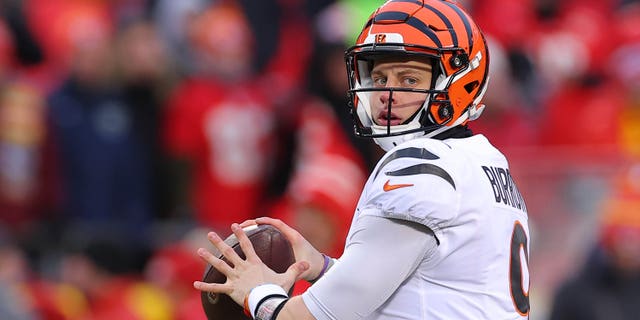 "They know the respect that we have for them and we know the respect that they have for us. It's an intense, emotional game and things like that are going to happen but I think that's why the game is fun."
Mahomes, who suffered a high-ankle sprain in the divisional round game against the Jacksonville Jaguars, will have two weeks to recover before taking on the Philadelphia Eagles on Feb. 12.