WASHINGTON, D.C. – Americans in the nation's capital assessed President Biden's State of the Union speech on Tuesday. Most who spoke with Fox News approved of his address.
"Biden was awesome," Craig told Fox News. "Couldn't be better."
But Antione disagreed, saying he hasn't witnessed any accomplishments from the Biden administration. 
"I haven't seen anything yet," he told Fox News. "We need better schools, we need better playgrounds, we need better people out here for our black community, for all of us."
Biden delivered his second State of the Union speech on Tuesday, focusing on his economic achievements and future initiatives, such as an assault rifle ban. The president, for example, highlighted his administration's signature infrastructure bill and efforts to promote job growth.
VIDEO: AMERICANS GRADE PRESIDENT BIDEN'S STATE OF THE UNION SPEECH
WATCH MORE FOX NEWS DIGITAL ORIGINALS HERE
Devontae said he believed Biden had made noticeable progress on the nation's job growth in recent months.
"I know a lot of people that were looking, struggling for jobs," he told Fox News. "Now, those same people, all of them have jobs, including myself."
"I feel like that's one of the greatest accomplishments with the administration in my point of view," Devontae added.
STATE OF THE UNION 2023: BIDEN TOUTS INFRASTRUCTURE, AMERICAN RESOLVE DESPITE ATTACKS ON DEMOCRACY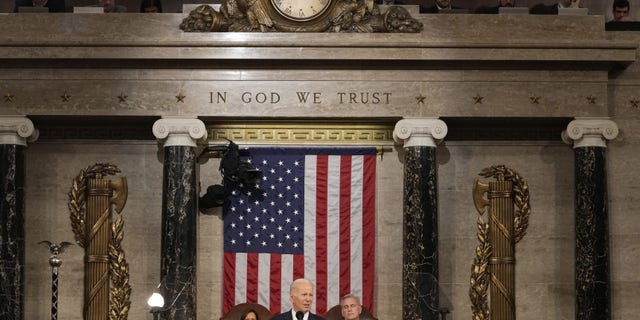 BIDEN'S STATE OF THE UNION ADDRESS: TOP 5 MOMENTS
During Biden's address, the president said that his administration had generated 12 million new jobs since he took office. But Bureau of Labor Statistics data show that his administration has created just 2.7 million jobs since January 2021 when accounting for jobs that had been lost when the COVID-19 pandemic forced the economy to close.
"He said stuff that's not true, and if anybody pays attention to the real news, then they could understand that," said one man.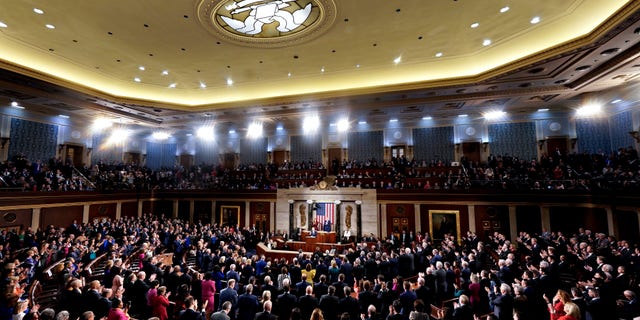 Jay, on the other hand, approved of Biden's State of the Union address.
CLICK HERE TO GET THE FOX NEWS APP
"I thought that Joe Biden did a good job trying to bring the two parties together," he told Fox News. "There's a lot of work that needs to be done, but we want to focus on unity. And that's what he was preaching."
To see more reactions to Biden's address, click here.