Major women's advocacy group "Ultraviolet" has called on CNN to suspend Don Lemon after his comments on GOP presidential candidate Nikki Haley's age.
"Ultraviolet" Director of Communications Bridget Todd slammed the "CNN This Morning" anchor's claims that Haley is past her "prime" age to run for office as "egregiously sexist," and urged the network to "immediately suspend" him from political coverage "indefinitely."
The group, which also advocates for abortion rights and disrupting the patriarchy, put out a statement containing Todd's comments on its website Friday.
DON LEMON TRASHES NEW YORK POST DESPITE HIS OWN NETWORK VALIDATING REPORTING ON HUNTER BIDEN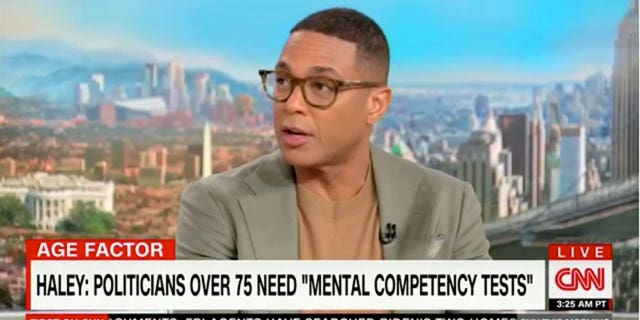 Additionally, Todd hammered Lemon's "cavalier" apology for the remarks, and also advised the network to continue to monitor Lemon's behavior for any future "gender bias."
Ultraviolet's statement joins the chorus of backlash prompted by Lemon's recent comments about Haley. 
Other women's advocacy groups, including the Independent Women's Forum and Maggie's List, have also criticized Lemon for the comments, calling them a "sexist attack" and claiming that Lemon never would have made the remarks about female Democratic Party politicians. 
Lemon's charged comments came during the Thursday broadcast of "CNN This Morning," during which he responded to the "51-year-old Haley calling for politicians over 75 years old to undergo annual mental competency tests," as Fox News Digital reported Friday.
Lemon stated, "Nikki Haley isn't in her prime, sorry. A woman is considered to be in their prime in 20s and 30s and maybe 40s."
Elsewhere in the discussion, Lemon claimed, "I'm just saying what the facts are. Google it. Everybody at home, when is a woman in her prime, it says 20s, 30s and 40s. And I'm just saying Nikki Haley should be careful about saying that politicians are not in their prime, and they need to be in their prime when they serve."
DON LEMON PRAISED WH HOPEFULS CLINTON, HARRIS, WARREN, KLOBUCHAR, ALL OLDER THAN NIKKI HALEY WHEN THEY RAN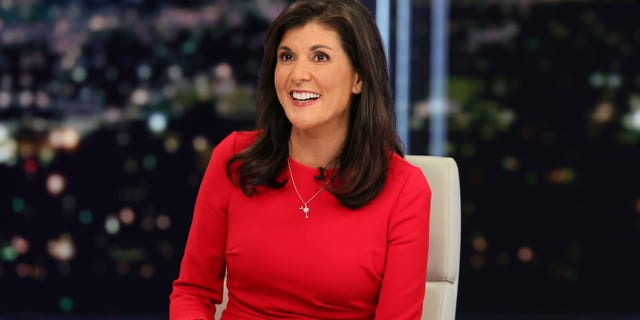 After outrage ensued, Lemon called into the network's Friday morning editorial meeting and provided an apology. Though one CNN Insider called it the "Most pathetic attempt at an apology I have ever heard in my life."
Ultraviolet's Todd agreed that it was not an edifying apology in her statement. Though first she ripped Lemon's initial comments and reminded viewers of his history making similar ones. 
Todd stated, "While Don Lemon's egregiously sexist comments about women being 'in their prime' have no place on CNN or anywhere in the news media, this isn't the first time Lemon's bias against women has influenced his on-air reporting. From athletes to politicians and even his co-anchors, Lemon has used his power and platform to consistently undermine and demean powerful women."
She expressed hope that "this will be the last time Lemon's misogynistic bias goes unchecked on-air."
In addition, the comms director advised the network to suspend Lemon indefinitely: "CNN should immediately suspend Lemon from any future political coverage indefinitely. The anchor's cavalier public apology for such flagrantly patronizing, chauvinistic remarks signifies nothing of accountability or consequence."
And for extra measure, she urged CNN to "continue to monitor Lemon's on-air appearances for gender bias, and be prepared to take additional action if needed."