Tampa Bay Buccaneers rookie Ko Kieft was thrust into the headlines when a social media post citing TMZ surfaced linking the tight end to a Hollywood star.
But the 25-year-old appeared to be just as surprised as many other people were regarding his possible relationship with actress Margot Robbie.
"Per TMZ, Tampa Bay Buccaneers star Ko Kieft is dating A-List actress Margot Robbie," someone wrote on Twitter on Sunday.
CLICK HERE FOR MORE SPORTS COVERAGE ON FOXNEWS.COM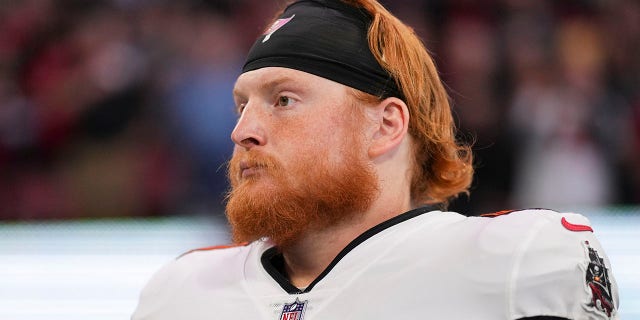 On Monday, Kieft decided to respond to the rumor by writing, "Oh word???"
Fans seemed to appreciate Kieft's response, with one Twitter user saying, "Gonna tell my kids this was Romeo and Juliet."
TOM BRADY SAYS 49ERS' QUARTERBACK INJURIES LEFT SAN FRANCISCO WITH 'NO CHANCE TO COMPETE' IN NFC TITLE GAME
While another user wrote, "How nervous was she when she asked you out??"
Others seemed content with what the tweet said and offered their congratulations, with one person saying, "She is inheriting an awesome family."
The tweet garnered more than 30,000 likes and more than 3 millions views as of Tuesday.
Although Kieft was active for 17 games in the 2022 season, he only managed to record seven catches on 10 targets. He did score his first career touchdown in Week 12 against the Cleveland Browns.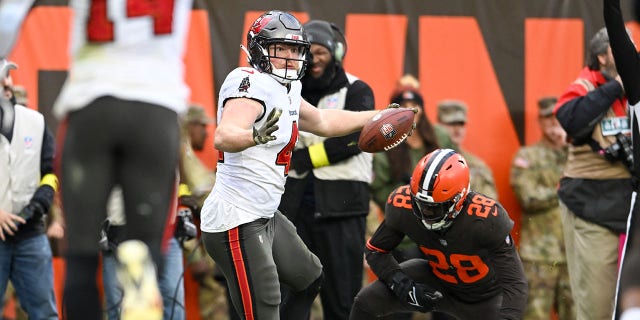 Despite his lack of offensive production, Kieft has showed his value as a special team contributor. Special teams coordinator Keith Armstrong mentioned Kieft's production during Week 18.
"Ko's brought toughness to the unit," Armstrong said of Kieft. "He's a smart kid, (he is) obviously on all four phases. He'd be on field goal if he had to be – the guy wants to play. I can't say enough about him … tough and smart – you can't replace it. And he shows up every week."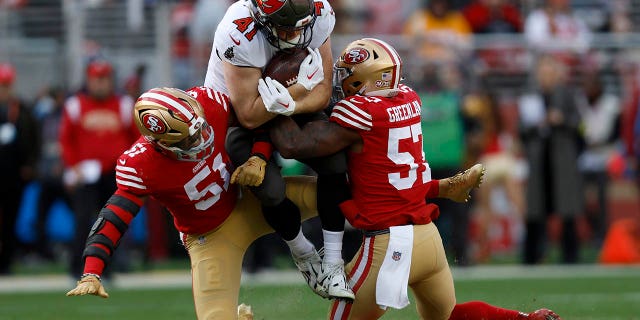 He primarily was used as a blocker on special teams where he logged 271 snaps. But Kieft did return one kickoff for seven yards.
Kieft was born in Iowa and played college football at the University of Minnesota.
CLICK HERE TO GET THE FOX NEWS APP
He could play a larger role next season if Cameron Brate and Kyle Rudolph end up departing Tampa Bay.