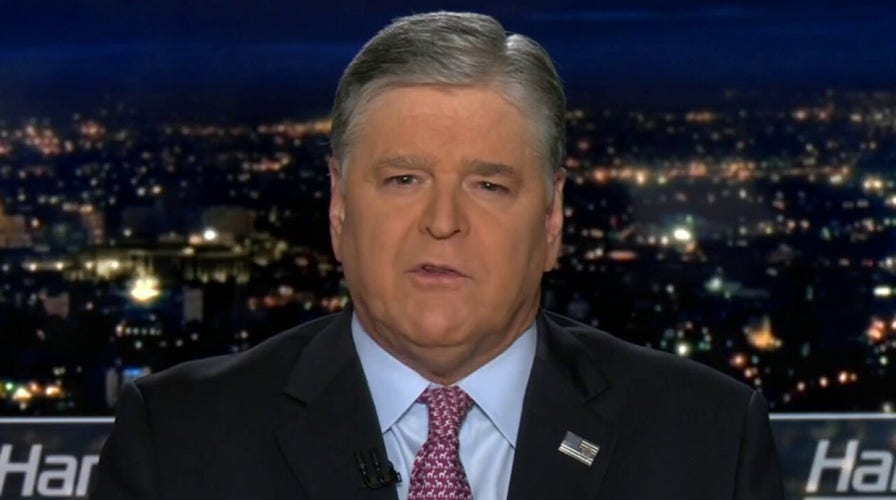 Fox News host Sean Hannity reacted to the Biden classified documents saga as new revelations reveal the FBI searched the Penn Biden Center in mid-November after the president's personal attorneys discovered classified material there on Nov. 2nd.
SEAN HANNITY: Sources have now confirmed that Joe Biden's personal office at the U Penn Biden Center was, in fact, searched by the FBI way back in November. Now the topic of the search, top secret classified documents, and oddly enough, the most transparent administration in history, according to the White House, they never mentioned the incident. Christopher Wray, Merrick Garland, they never bragged that they approved it either. Not Joe Biden, not Karine Jean-Pierre, not Ron Klain. Nobody told us. They also failed to mention that top secret documents were in fact, discovered at the U Penn Biden Center on November 2nd. November 8th was the midterm election, nearly a week before the midterms. Now, they hid this discovery from you, the American people, until it was leaked to the press. But that was a whopping 68 days later. By the way, in the interim, while all this was going on, they did, in fact, appoint a special counsel to investigate Donald Trump. 
SENATE DEMS CALL OUT BIDEN ADMIN'S 'STONEWALL' OF CLASSIFIED DOCS FOUND AT PRESIDENT'S HOME
…
So as of now, we still have no idea why the classified documents were uncovered in the first place and the self-proclaimed most transparent White House in history, well, they won't tell us a thing. So what are they hiding? And do we have a dual justice system once again, one system for the Clintons and Bidens and one system for the Trumps and everyone else. Now, so far, batches of classified documents, they have been discovered in five separate different locations. And in addition to the U Penn Biden Center, well, other materials were found at Biden's office in Delaware. Even his garage piled up next to that beautiful Corvette. And some of the documents were from his time as vice president, while other material dated back to his days as a U.S. senator. And yet, so far as we know, Biden's beach house, that's never been the subject of an FBI search. Maybe it was, but clearly they're not going to tell us. And weren't these places, you know, why weren't they raided like Mar-a-Lago?