New York City Mayor Eric Adams on Friday said he feels personally "betrayed" by the five Memphis officers involved in the Jan. 7 beating of Tyre Nichols, who died three days later in the hospital.
Adams made the comments on Friday afternoon before the Memphis Police Department's plans to release police-worn body camera footage of the Jan. 7 attack against Nichols, 29, who was initially pulled over for "reckless driving."
"As a human being, I am devastated. As a mayor, I am outraged. And as someone who spent decades fighting for police diversity and against police abuse, I feel betrayed by these officers," Adams said in a video statement. " … I have been a police officer, and I have been a victim of police abuse. I know the impact of it. When my brother and I were beaten as young men in the basement of a police station by officers, I was angry. I refused to trust the system."
Adams was arrested when he was 15 years old on a criminal trespassing charge "after unlawfully entering and remaining in the home of an acquaintance," according to a 2014 op-ed he wrote for The New York Times.
RELEASING TYRE NICHOLS VIDEO ON FRIDAY EVENING COULD LEAD TO VIOLENT WEEKEND PROTESTS, EXPERTS SAY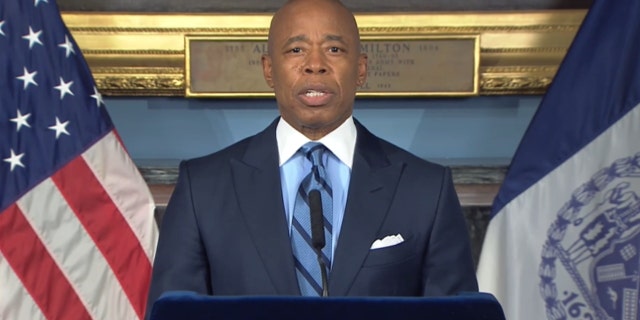 "Officers took me to the 103rd Precinct — the same precinct where an unarmed Sean Bell was later shot and killed by the police — and brought me into a room in the basement. They kicked me in the groin repeatedly. Out of every part of my body, that's what they targeted. Then I spent the night in Spofford juvenile detention center," the mayor wrote at the time.
TYRE NICHOLS' MOTHER URGES PEACEFUL PROTESTS: 'I DON'T WANT US BURNING UP OUR CITIES'
Later on in life, Adams spent two decades serving in the New York Police Department after deciding to turn his "pain into purpose" and fight "against police abuse from within the system" following his own experience with police brutality, the mayor explained Friday.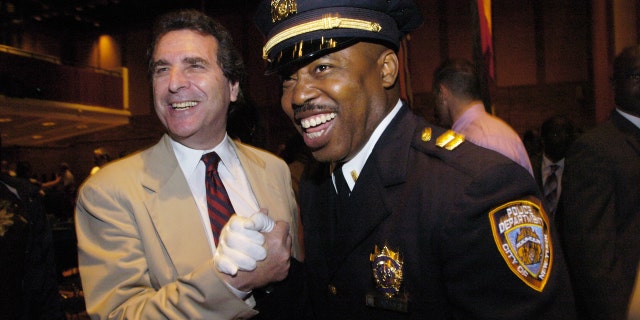 Police brutality, he said, "tarnishes all the work we have done to keep communities safe and force a better relationship between police and the communities they serve, and they make it harder for the brothers and sisters in uniform to accomplish the incredible work they do day in and day out."
TYRE NICHOLS: MEMPHIS POLICE BODY CAM VIDEO OF TRAFFIC STOP IS 'APPALLING,' ATTORNEY SAYS AFTER REVIEW
The New York City mayor praised Memphis leaders for acting "quickly and decisively" to fire the five former officers involved in Nichols' death, including Tadarrius Bean, Demetrius Haley, Emmitt Martin III, Desmond Mills Jr. and Justin Smith on Jan. 20.  All five former policemen joined MPD between 2017 and 2020.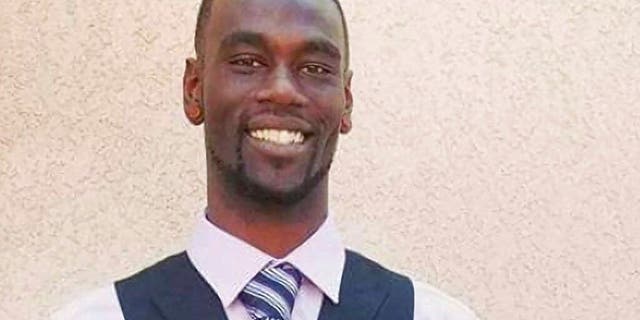 The same officers turned themselves in and were charged with seven counts each, one count of second-degree murder, one count of aggravated assault, one count of official oppression and two counts each of aggravated kidnapping and official misconduct. They had all been released from jail after posting bond as of Friday morning.
MEMPHIS POLICE DEPARTMENT FIRES 5 OFFICERS INVOLVED IN TYRE NICHOLS' ARREST BEFORE HIS DEATH 3 DAYS LATER
"My message to New York is to respect the wishes of Mr. Nichols' mother. If you need to express your anger and outrage, do so peacefully. My message to the NYPD has been and will continue to be to exercise restraint," Adams concluded.
Nichols' mother, RowVaughn Wells, on Thursday evening asked demonstrators protesting police brutality after her son's death to remain peaceful.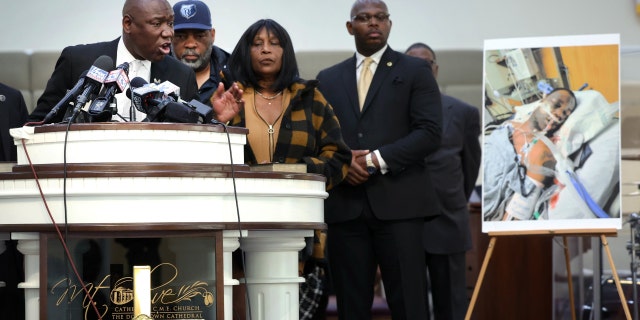 Civil rights attorney Ben Crump, who is representing her family, reviewed the bodycam video earlier this week. He described the video as "appalling" and likened it to the 1991 beating of Rodney King in Los Angeles.
"When that tape comes out tomorrow, it's going to be horrific. I didn't see it, but from what I hear it's going to be horrific," Wells told a crowd that gathered Thursday at the Tobey Skate Park. "But I want each and every one of you to protest in peace. I don't want us burning up our cities, tearing up the streets because that's not what my son stood for."
CLICK HERE TO GET THE FOX NEWS APP
Nichols was a FedEx worker, a skateboarder, a photographer and a father, according to Crump.
"He loved his son. Everything he was trying to do was to better himself as a father for his 4-year-old son," the civil rights attorney said.