Amerikaanse autoriteiten hebben in 2014 een hoofdverdachte overgedragen ontvoering en moord van 43 studenten aan hun Mexicaanse tegenhangers nadat hij de grens probeerde over te steken zonder de juiste documenten.
Het Nationale Immigratie-instituut van Mexico identificeerde de man alleen bij zijn voornaam, maar een federale agent bevestigde donderdag aan The Associated Press dat hij Alejandro Tenescalco is. Het instituut zei dat hij niet in aanmerking kwam voor asiel in de Verenigde Staten.
Tenescalco, een voormalige Mexicaanse politieagent, werd op 20 december betrapt toen hij de grens probeerde over te steken.
MEXICAANSE AANKlager: SHANQUELLA ROBINSON MOORDONDERZOEK GAAT DOOR, MOGELIJKE MEDEWERKERS WORDEN BEPAALD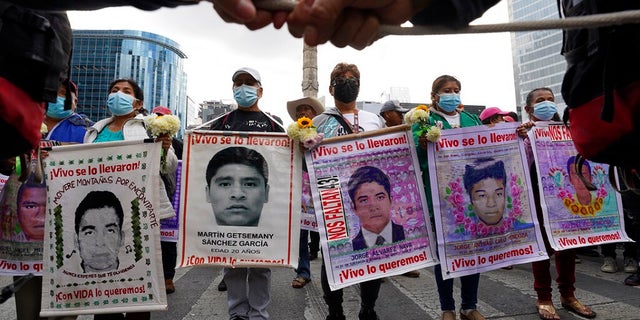 Hij was politiechef in Iguala, een stad in de staat Chilpancingo waar studenten van een landelijke lerarenopleiding werden meegenomen door de gemeentepolitie. De Mexicaanse autoriteiten hebben gesuggereerd dat de corrupte politie de studenten uitleverde aan een drugsbende, die hen vermoordde en hun lichamen verbrandde.
Alejandro Encinas, het hoofd van de waarheidscommissie van de regering, heeft Tenescalco "een van de belangrijkste daders" van de misdaad genoemd.
Hij wordt beschuldigd van ontvoering en georganiseerde misdaad. De Mexicaanse regering had 500.000 dollar aangeboden voor zijn arrestatie.
De moord op de studenten wekte internationale verontwaardiging en werd een voorbeeld van het endemische geweld van brutale drugsbendes en corruptie in heel Mexico.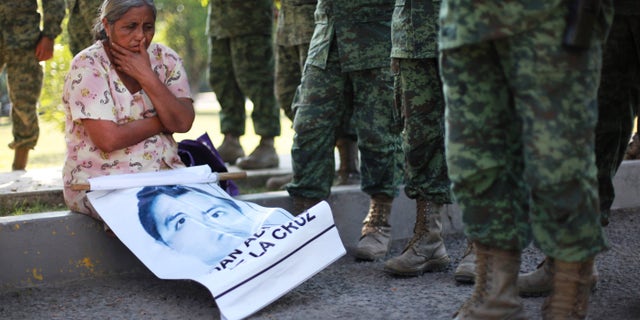 KLIK HIER OM DE FOX NEWS-APP TE ONTVANGEN
Het onderzoek resulteerde in de arrestatie van drie soldaten, onder wie een nu gepensioneerde generaal die de legeraanvoerder in het gebied was geweest toen de ontvoeringen plaatsvonden. Ook is de toenmalige federale procureur-generaal Jesús Murillo Karam ervan beschuldigd het oorspronkelijke relaas van de regering te hebben verzonnen op basis van marteling en manipulatie van bewijsmateriaal.
The Associated Press heeft bijgedragen aan dit rapport.