MEMPHIS – Tyre Nichols protesters blocked traffic on a Memphis freeway Friday night after video was released showing police beating the young Black man as they attempted to arrest him.
"Stand up, fight back," the protesters chanted on the I-55 bridge, video captured by Fox News shows.
WATCH:
WATCH MORE FOX NEWS DIGITAL ORIGINALS HERE
Protesters gathered and marched after an hour of video footage was released showing police beat Nichols. The 29-year-old was hospitalized after the encounter, but died three days later.
"We shuttin' it down," one protester can be heard shouting.
"By any means necessary," another said.
Memphis officers pulled Nichols from his vehicle in the middle of the road and attempted to detain him, the video shows. After a struggle, he eventually escaped on foot, but officers encountered him again in a residential neighborhood.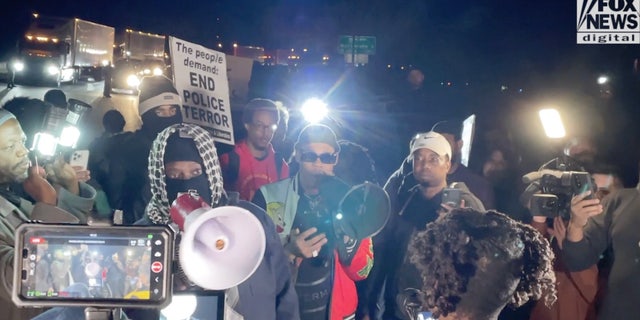 MEMPHIS BUSINESSES BOARD UP IN PREPARATION FOR RELEASE OF TYRE NICHOLS BODYCAM VIDEO
There, police video showed the officers beating Nichols. He was hit with a baton multiple times and repeatedly struck in the head as officers shouted for him to "give us your hands."
Multiple times, Nichols called for his mother and shouted "stop." Lawyers have said he was about 100 yards from his mothers house at the time.
Nichols was ultimately handcuffed and was leaned up against a police car with his legs extended. He appeared unconscious and drooped to the ground.
An officer in one video can be heard telling another that Nichols was driving into oncoming traffic and refused to pull over.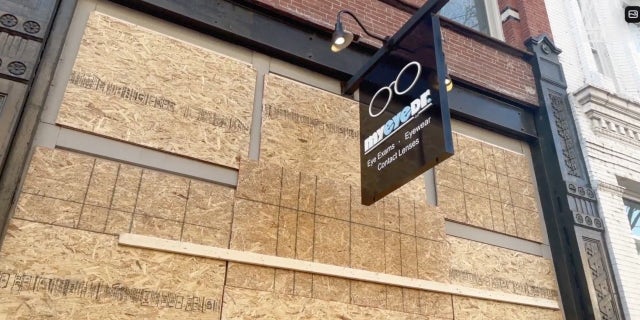 CLICK HERE TO GET THE FOX NEWS APP
Nichols was transported to a hospital and arrived in critical condition. He died three days later as a result of a "use-of-force incident with officers," according to the Tennessee Bureau of Investigation.
Five police officers involved were charged with second-degree murder, aggravated assault and additional felony charges.
Nichols' family as well as Memphis Police Chief Cerelyn Davis have urged protesters to remain peaceful.